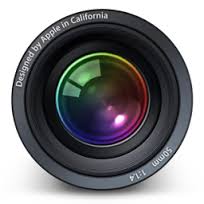 Apple is to discontinue Aperture, its professional photo management application for Mac OS X.
It's been a long time since a major update for Aperture, a very long time in terms of software development. Compared to where competitors Adobe and Phase One have evolved, many speculated that Apple had abandoned Aperture. We now know Aperture is dead. Apple will replace it (and iPhoto) with a new application in OS X Yosemite called Photos where the emphasis will be on iCloud. It will most likely be an advanced version of iPhoto, or a dumbed down Aperture, depending on where you're coming from.
Like any photo management set up it's best practice to be prepared to migrate to a different system should something like this happen. Using strategies like those outlined in The DAM Book users should have their images catalogued in Aperture as Referenced Images, not Managed Images. The former means you organise where and and how your images are stored, whereas the latter lets Aperture keep your images stored inside it's database. Phase One Capture One 7 has a similar option – your default should always be referenced. Lightroom (correctly) never gave you that option.
Moving from Aperture
John Beardsworth showed how to migrate your image collection from Aperture to Lightroom. You can export your Managed Images from Aperture but it's time consuming and creates copies of all your images. The safest way is to Export > Masters as explained by John in the link above. It also means you'll now have to set up an independent "reference" storage system. Time to read The DAM Book.
Good news is exporting your camera raw masters will at least include most metadata like keywords you added to your images in Aperture. What you will lose is all the settings and adjustments made to your images. Plus the time it took to make those adjustments.
Revolutionary
Aperture like most things Apple does was revolutionary when released and totally disrupted the calm water that DAM applications were sailing in. Aperture's combination of all-in-one image library & raw converter, along with beautiful user interface had photographers enamoured. And competitors scrambling to release or update their products, with that now all too familiar dark interface.
Following Aperture's demise in a blog post Adobe's Winston Hendrickson proclaimed their commitment to Lightroom. Even so, it's worth keeping your photo collection set up so it can be migrated just as easily from Lightroom. Just in case.
via: The Loop