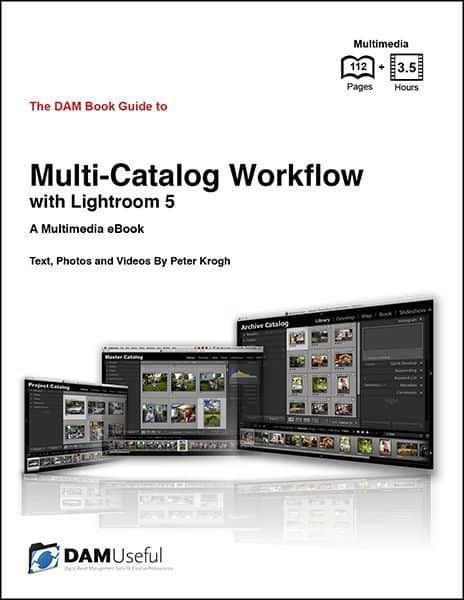 Digital Asset Management (DAM) workflow guru Peter Krogh has published another book, Multi-Catalog Workflow with Lightroom 5.
Lightroom is a great raw image processor but not an ideal tool for DAM. Nevertheless it is undoubtably the most popular software used by photographers to manage their image collection. So workarounds are needed to let users implement best practice, whether that be splitting, sharing, or distributing catalogs. That's where Peter's expertise helps immensely to safeguard your images.
The new eBook uses multimedia to give photographers a better way of learning. Watch the processes on video and refer to the writing and illustrations while working on your own catalogs in Lightroom.
The DAM Book for Photographers (2nd Edition) is also now available in PDF format from DAMuseful as well as in print.