Two well respected photographers and experienced authors on Digital Asset Management (DAM) Workflow are Peter Krogh and John Beardsworth, both of whom recently published quite different books on the subject.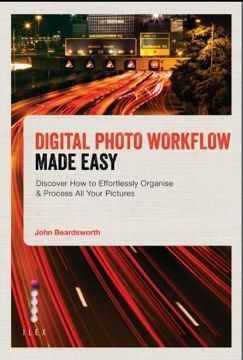 John's book, "Digital Photo Workflow made Easy" is compact paperback that, as its title suggests is an easy read. You're gently guided through best practise to ensure your images make it from camera to a secure ecosystem on your computer. John covers the industry standard applications using Adobe Lightroom to demonstrate the system along with Apple Aperture as well as mentioning Phase One Media Pro and Capture One. Illustrated with John's photos of the English countryside, characters from Speaker's Corner and re-enactments of historic battles show his skills as a master black and white craftsman.
I really enjoyed reading "Digital Photo Workflow made Easy" over two days while lazing by the pool on holidays. You can buy it from your favourite bookstore and as an eBook.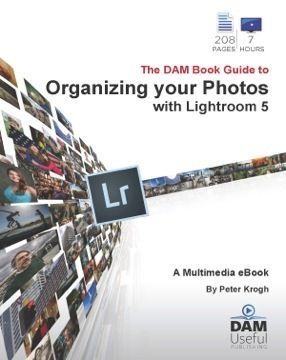 Peter Krogh is the DAM Guy having written the best selling book "The DAM Book for Photographers". That book is the reference photographers look to for the complete picture on DAM. Since publishing "The DAM Book" photographers have asked Peter to write one on Adobe Lightroom, an application he has been deeply involved in since its inception. However not until the most recent version has Lightroom had the tools required for a robust DAM system.
"The DAM Book Guide to Organizing Your Photos with Lightroom 5" is far more than an eBook. It's a multimedia book that comes with 7 hours of video training. Where reading is the best way to learn and refer to a concept it's in the 208 page eBook. And when a point is best shown as an animation or screencast there's a link to that. It's a great way to learn and understand the complete DAM workflow using Lightroom.
Peter is an industry visionary whose photography and business practice influenced me before his writing on DAM. So too the concepts in Peter's books, all are well tested and if not already industry standards soon will be. You can purchase and download "The DAM Book Guide to Organizing Your Photos with Lightroom 5" right now. Peter is interviewed about the new book on the latest episode of This Week in Photo.