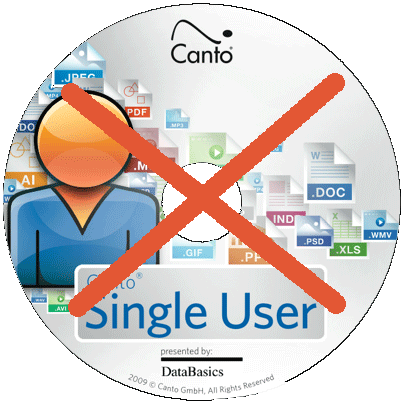 There's a burgeoning market for software to manage photos and edit them. Adobe Photoshop Lightroom, Apple Aperture, iPhoto and Picasa let you both catalog and adjust your images, whether you're shooting JPEG or camera raw format.
Not too long ago photographers would edit their raw images in one application then manage them in another. The latter apps tended to be from longstanding digital asset management vendors like Extensis, Canto, Fotoware and iView Multimedia. Their applications can catalog all files be they JPEG, camera raw, movie, audio, even InDesign and Microsoft Office documents. Indeed any file type can be cataloged even if only as a proxy. They suited all creatives including photographers, designers, film makers, musicians and web developers.
Recently dedicated image management applications have begun to disappear, at least in the single user versions. Just last December Extensis announced the the end of their 20 year old standalone Portfolio program (Portfolio Server version continues). Like Extensis, Canto discontinued their single user version of Cumulus to concentrate on the more lucrative enterprise market.
Are there any standalone DAM apps for creatives left?
Fotoware FotoStation is still available as a standalone application in addition to an enterprise version. Fotoware specialises in DAM solutions for print media with plugins to automate that workflow.
iView MediaPro, once a major rival to Portfolio and Cumulus standalone versions, was acquired by Microsoft then sold to camera manufacturer Phase One. While Media Pro is still available it remains in limbo after being mostly integrated into the latest version of Capture One, the Phase One competitor to Adobe Lightroom.
Idimager was Windows only, gained investors and is now Photo Supreme, a cross platform application similar to the original iView. However its criticised by loyal users as being dumbed down from its former self.
So where to now?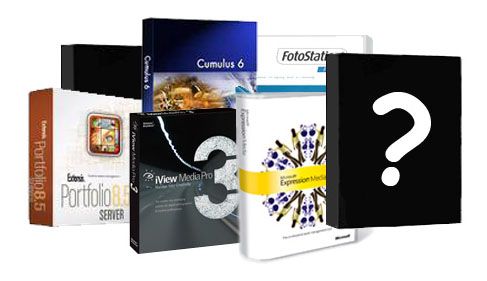 Apple started the trend with its usual disruptive strategy, forever changing the market with Aperture: an all-in-one program with an enticing user experience (albeit Mac only). Adobe hastily followed with Lightroom, releasing their first ever public beta software. Phase One eventually updated Capture One to include cataloging.
Bibble deserves a mention as it was the first third party raw converter outside the camera manufacturers. Soon after releasing version 5 with built-in cataloguing, Bibble was sold off to Corel and rebranded AfterShot Pro. Unfortunately it hasn't been updated for nearly a year. Like Media Pro it's a Catch 22: if an app isn't updated users won't buy it; developers stop updating apps if users aren't buying them.
Be aware that with these all-in-one apps you're investing a lot your time. Not only with all the rating, tagging and keywording metadata you do, but also all the adjustments. Lightroom, Aperture and Capture One will all render your raw images differently and you have to choose which one you like best and that's entirely subjective.
While it is possible to move the metadata your adjustments will be locked to one manufacturer. For example you could move from Aperture to Lightroom or Capture One but the nine years of work you have done adjusting the exposure, white balance, spotting, etc, will not show up in Lightroom or any other application. Choose your all-in-one app carefully and make it an informed decision. When an app is discontinued (or updated without supporting legacy settings) moving to a competitor is easy but you will lose all previous raw adjustments.
Whatever application you choose, look past the pretty (inter)face and make sure you're happy with its:
Image adjustment tools and rendering
Digital asset management capabilities
And ease of exporting your info out
So for now we have basic photo management with iPhoto (Mac only) and Google Picasa as a cross platform alternative. For more advanced digital asset management Lightroom clearly dominates the market, while Capture One and Aperture share the remaining market.