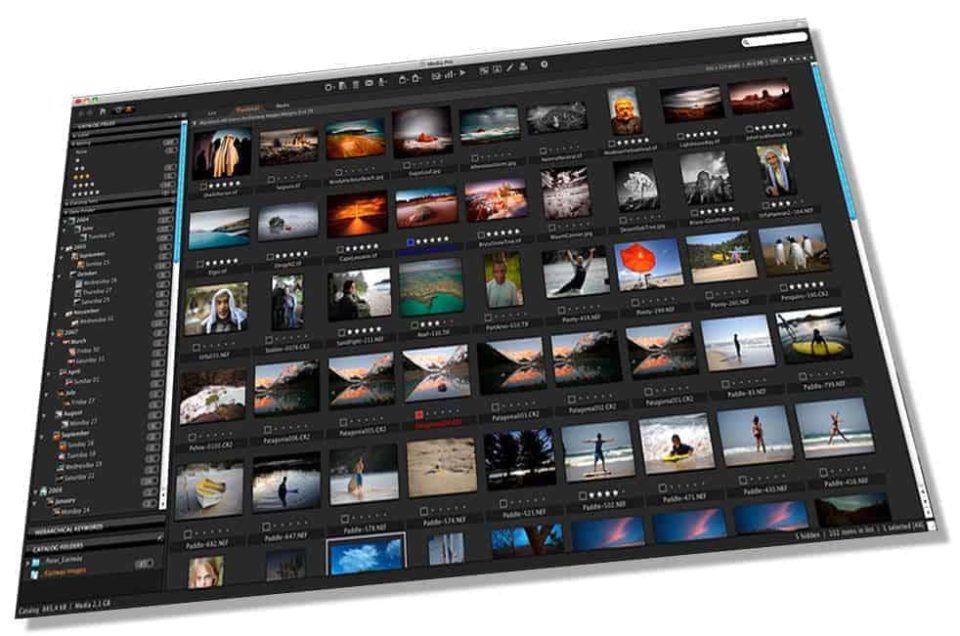 I'm a long time user of Media Pro, a visual cataloguing application by Phase One. Starting as iView over 23 years ago it's one of the longest running DAM apps of its type. It's also one of the last standalone, single user digital asset management programs.
Designed for creatives it's used mostly by photographers. Like Apple Photos and Adobe Lightroom, Media Pro uses a database. What sets it apart from those programs is that Media Pro can catalog any file type including images, fonts, movies, DTP files, text files and more.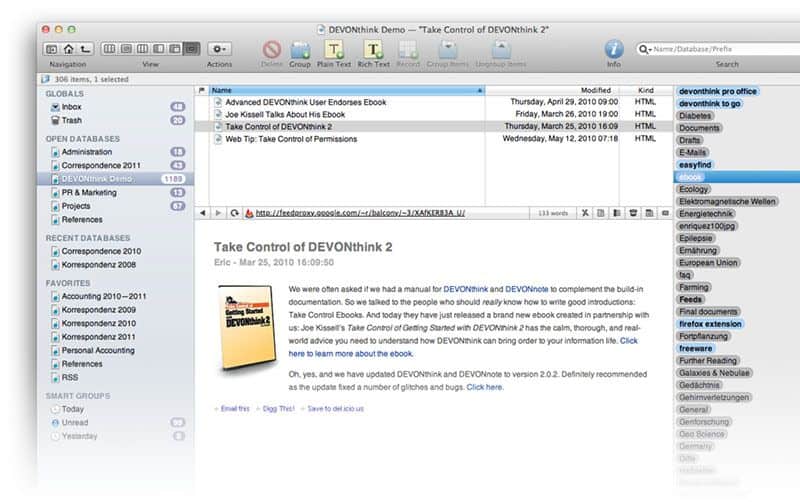 DEVONtechnologies also makes database applications (Mac and iOS only). DEVONthink, just like Media Pro, can catalog any file type. While you can use DEVONthink to catalog images I still prefer a dedicated media manager and Media Pro. I use DEVONthink as a digital filing cabinet for my reference material. DEVONthink's target audience is researchers including educators, scientists, lawyers, students and journalists.
I was drawn to DEVONthink Pro Office in search of a replacement for Evernote, which was my previous digital filing cabinet. Both can use Optical Character Recognition so content in scanned documents can be searched.
Let's talk about the elephant in the room. Wanting an alternative to Evernote's subscription model I like that DEVONthink is a once only perpetual license. It also offers several sync options and a mobile version DEVONthink to Go to add new information to and access it from my iPhone. There is no web access like Evernote, which doesn't affect me but may be a feature you need.
You don't need a tin foil hat to appreciate DEVONtechnologies commitment to security and privacy. Recently they deleted their Facebook page and removed Google Analytics from their site. The software offers strong AES-256 encryption, biometric and/or password protection.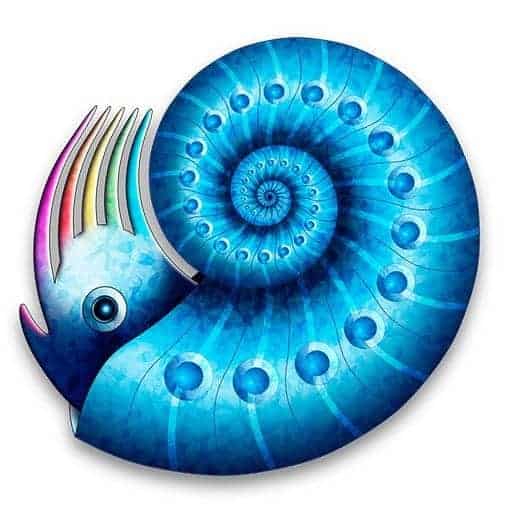 Perhaps its greatest feature is AI. Artificial Intelligence is a buzz word at the moment with companies like Google, Apple and Adobe demonstrating the potential of machine learning. DEVONthink uses its proprietary AI technology in a practical way, that admittedly I really don't take full advantage of. I use it for simple searches and even for that using fuzzy logic it delivers precise results. Serious users such as academics collect reference information across multiple sources including the web and DEVONthink is able to discover and reveal links between sources unknown to the researcher.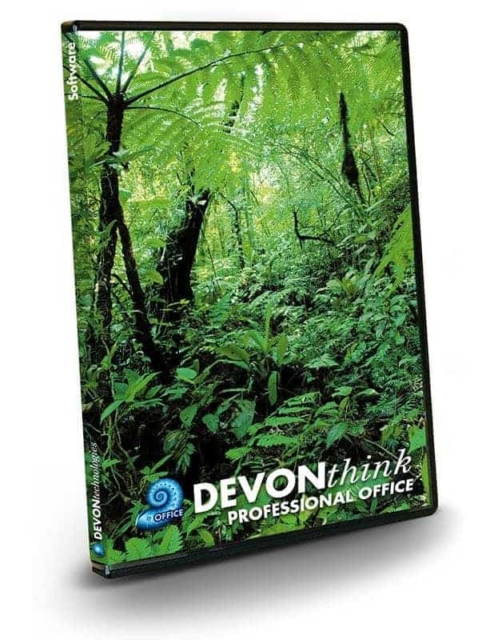 DEVONthink come in various flavours but you'll need the Pro Office version to get OCR. Unlike Evernote there's no free version. However with their 2018 SummerFest special DEVONthink Pro Office is less than than a 12 month Evernote subscription and is yours to keep forever. This isn't a sponsored post and there are no affiliate links, I'm just sharing my thoughts as a happy customer.