For over 15 years these are some of the most common questions asked by clients looking for corporate headshots.
How long does it take?
Schedule 5 minutes per portrait; each person is in front of camera for 2-3 minutes. Set up (and pack down) takes 30 minutes.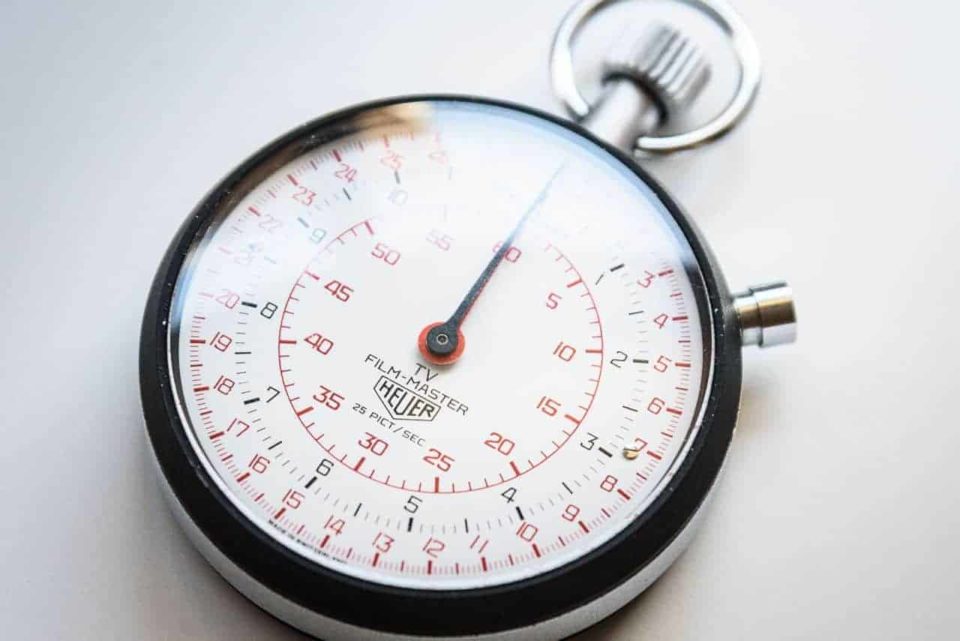 Where do we do the photography?
The photography can be either in a studio or on location.
Most clients prefer photography at their office so staff are only away from their job for 5-10 minutes and people feel more at ease. As to where in your office an area 5m x 5m (16ft x 16ft) is good for a head and shoulder headshot. This can be a meeting room, boardroom or any open area in your office.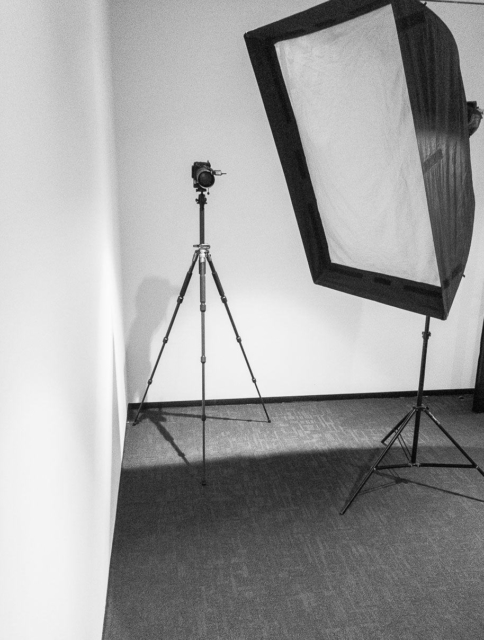 What should I tell people being photographed?
Consistency is the key. Establish a corporate style for your business be that conservative, relaxed, fun, casual, etc, and brief those being photographed.
Typically corporate headshots are jacket and tie, smiling to camera against a white background. These images are timeless and won't date as quickly. For a more stylised look you can include parts of your office as a background, out of focus.
Email people their scheduled time – and send a reminder the day before!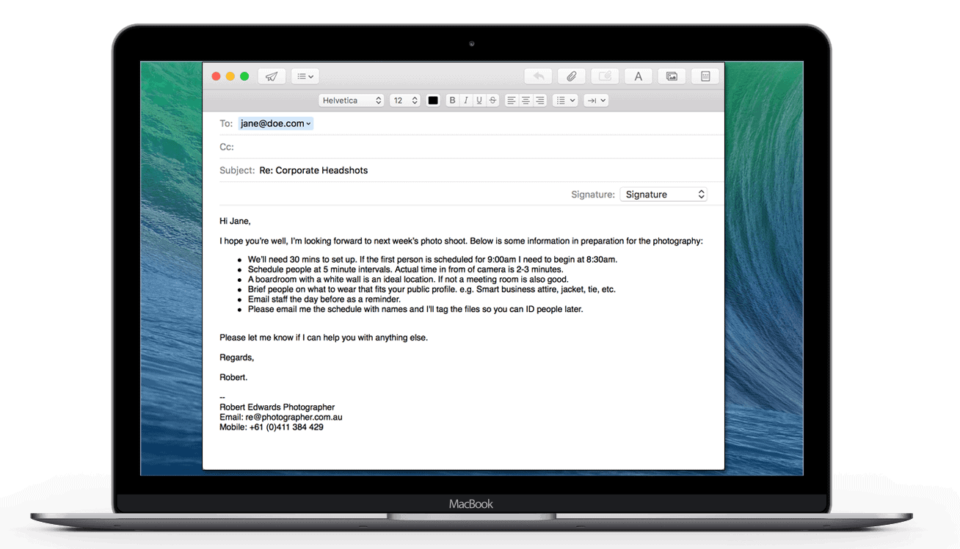 How many images do I get?
It depends on your photographer, I deliver at least 10 images per person to choose from.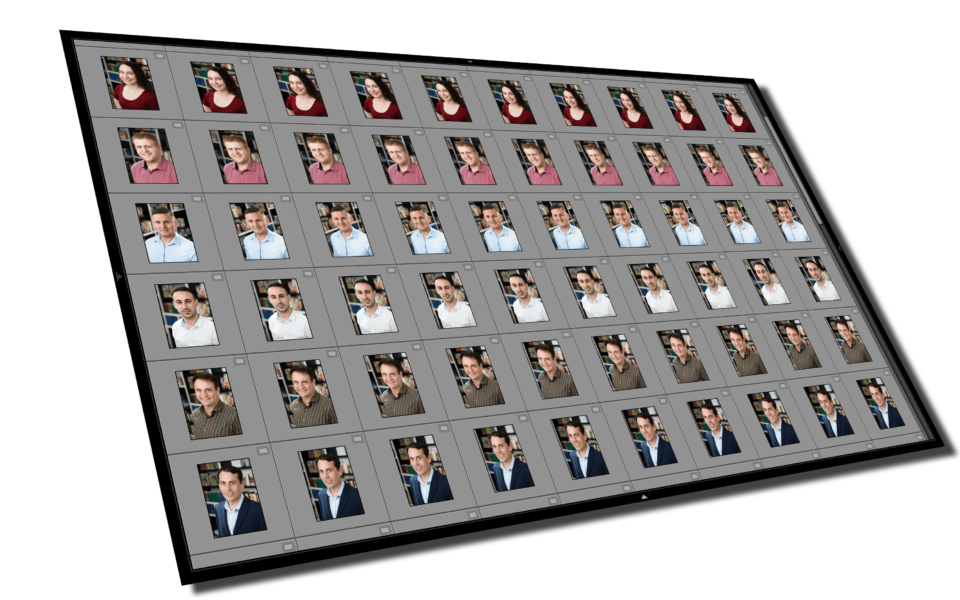 When do I get the photos?
Usually within 24 hours or sooner if you need a rush service.
How much does it cost?
Fees depend on how many people are being photographed. The more people in a photography session the less it costs per person. To give you an idea my fees start at $360 for one person and scale to just $25 each for 70 people.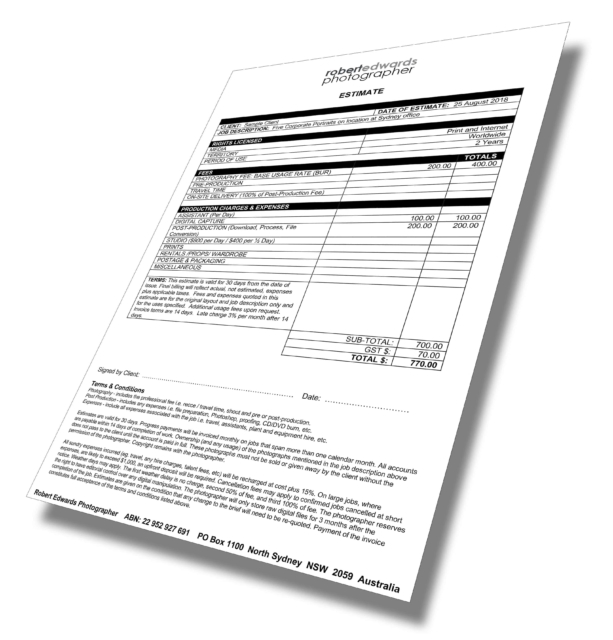 Ask for a quote, and provide the number of people, where you're located, and over how many days (sometimes shoots need to be spread over two or more days).
What do I get?
Images can be delivered many ways. Typically I send a low res, web ready version and a high resolution version so you can resize or edit them later for other uses.
Do you Photoshop the photos?
Yes, if you like. Experienced photographers will light and pose you so any retouching will be minimal – if required at all.
The goal is to make you look like you on your best day, not like a plastic mannequin. If possible do the photography earlier in the day and week while people are fresh.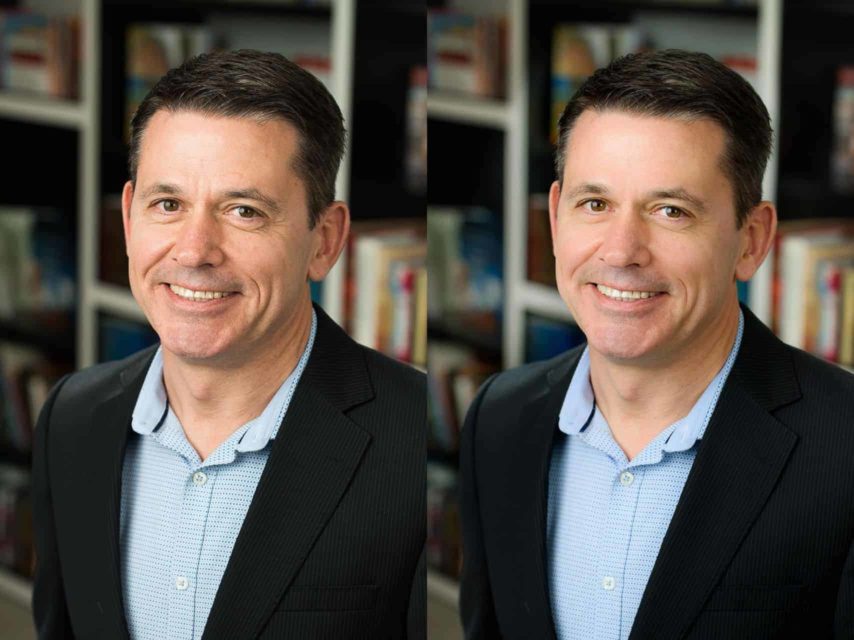 Personally, corporate headshot photography gives me the opportunity to meet a variety of people and share some of their life. I'm lucky to have a glimpse of some interesting workplaces and no two jobs are ever the same.