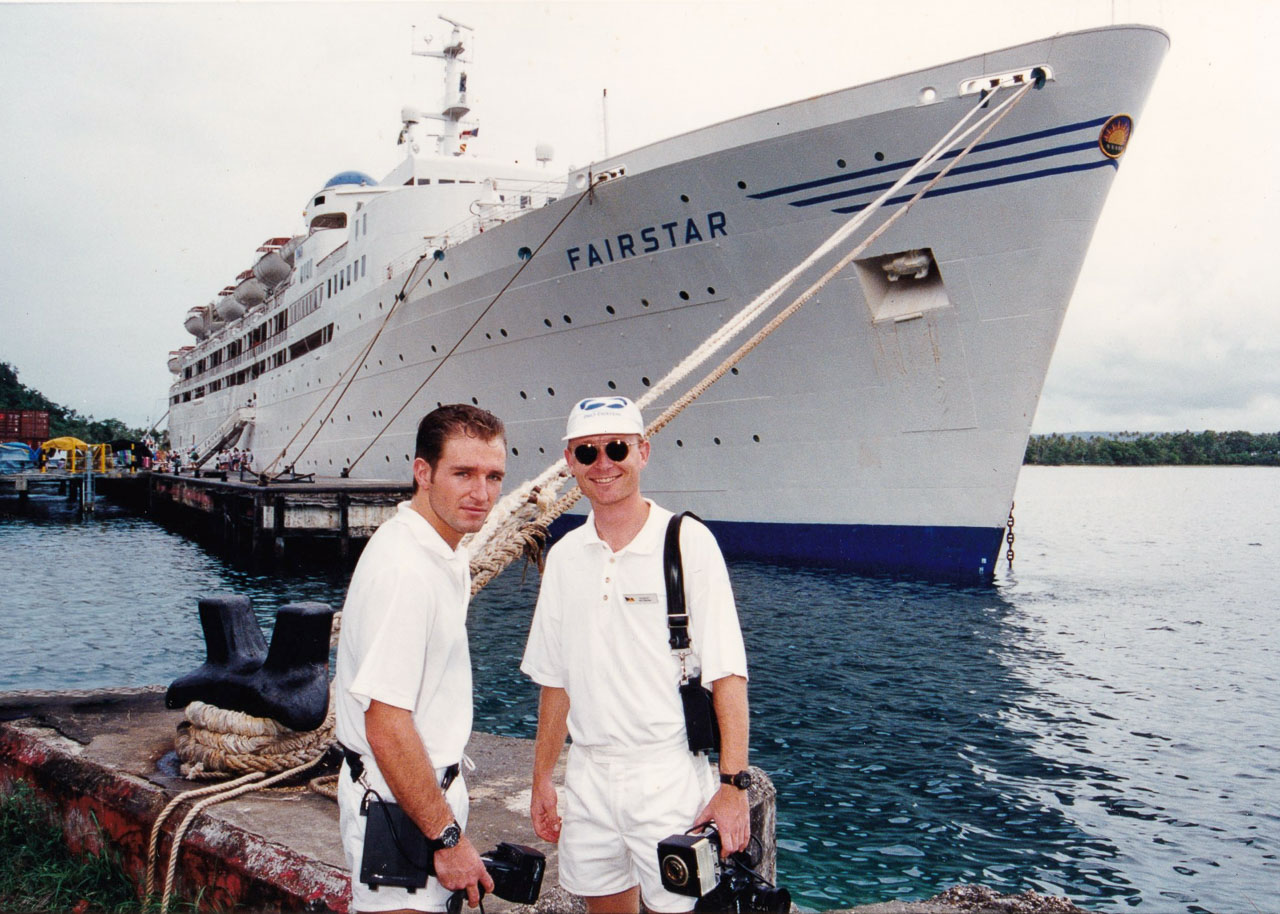 Last century I worked for a short while as a Ship Photographer aboard the P&O Fairstar, a passenger ship that cruised the Pacific and South East Asia. We employed the same photography system used on cruise ships around the world. There were five photographers, one leading the chain of command, each of us with designated roles. It was a proven system that worked efficiently for the environment and for a variety of assignments, from studio portraits to tour photography, processing, sales and admin, the days were long and full.
Food and accomodation were supplied and we brought our own equipment, a prescribed list of Nikon cameras and Metz strobes. Using the same gear meant we could swap if when something broke. It's a long wait to get repairs between cruises. Mid-cruise, during one storm, the photo lab based in the bottom of the ship tipped over. Using an elastic band the number one photographer McGyvered a repair that kept production going.
We photographed on spec, processed the film then displayed the prints for passengers to buy for a few dollars each. This was all before digital cameras, let alone smartphones.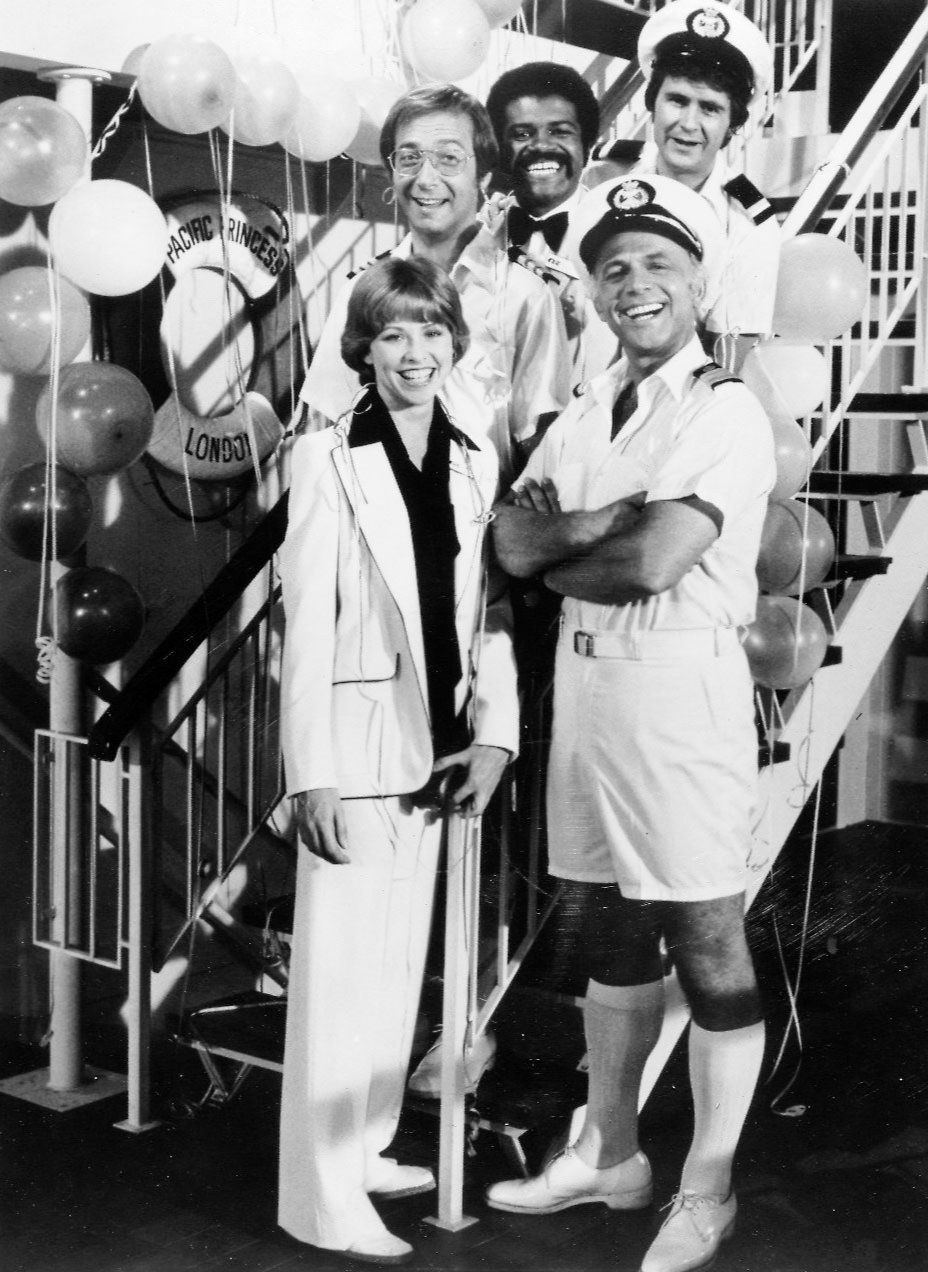 The "Love Boat" made the job look glamorous, however like any job it was hard work, with lots of highs and lows and not just because of the sea swells. The role of photographer was one of the highest paying jobs on the ship, even though we were paid by print sale commissions alone. Like any job teamwork was essential.
With repeat visits to the islands we got to know the locals and built a sense of camaraderie.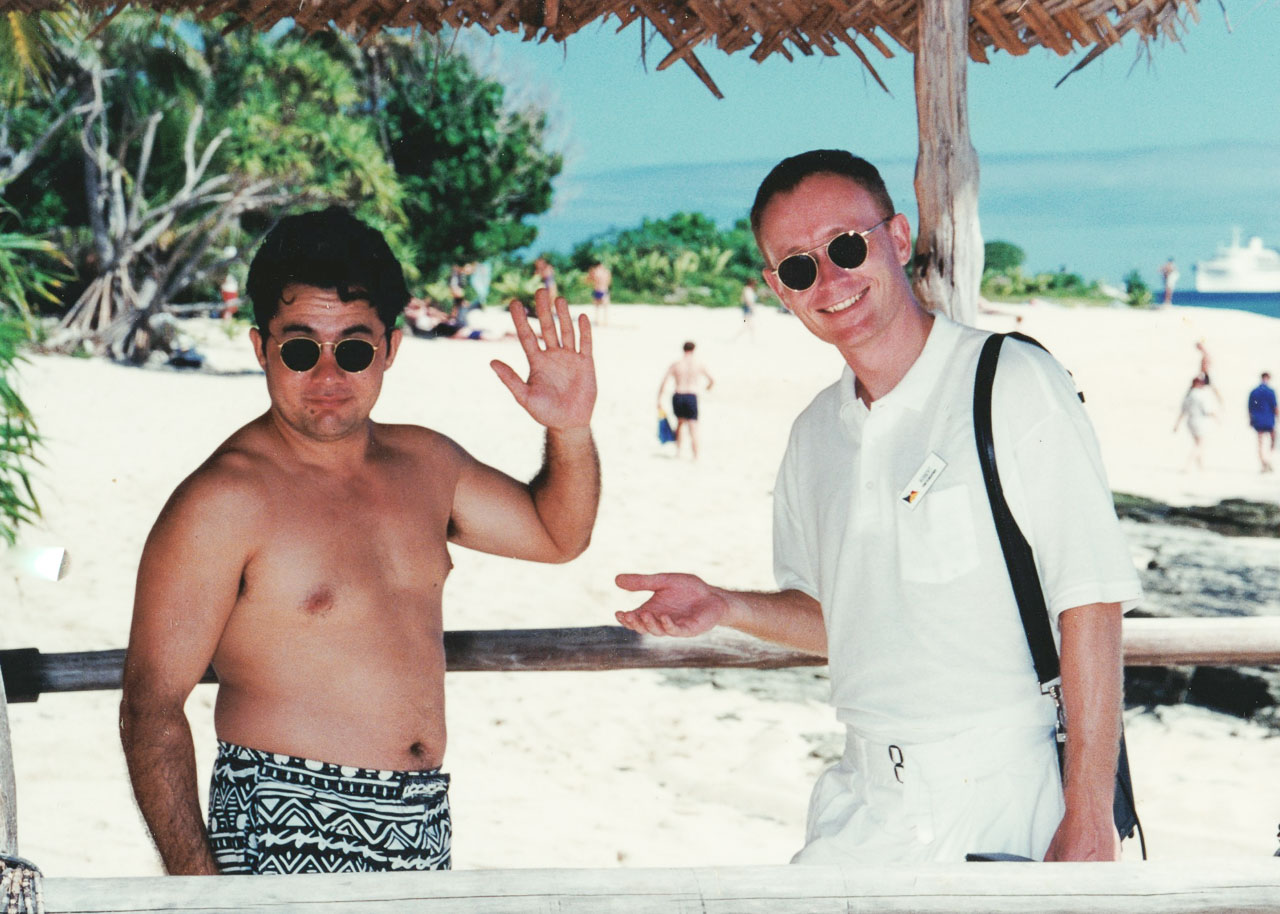 While photography experience was expected, perhaps more importantly was the personality of the photography crew. Working on spec meant there was a lot of spruiking and sales to earn your commission. You very much had to be a "people person".
Surprisingly I've met many in the photo industry who worked on the Fairstar over the decades. Many went on to create successful businesses in the photography industry, as professional photographers, writers and major suppliers.
In 1997 the Fairstar sailed off on it's final voyage, however the valuable experience, opportunities and lasting memories live on.