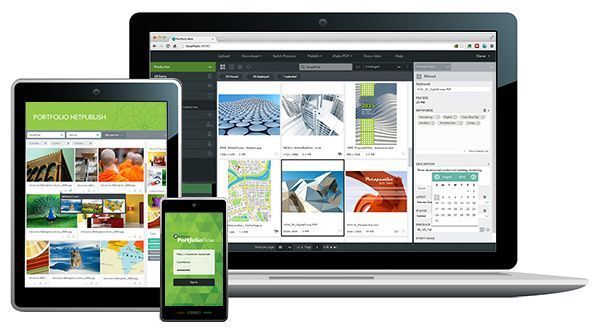 Wait a minute, wasn't Portfolio last at version 11.2? Yes but Extensis have dropped Server from the name as they now only offer server versions. So the latest version is listed as a 1.0 release because for all intent it's a new product, albeit with familiar interface and add ons.
Extensis Portfolio is a DAM application designed for a multi-user environment. Licenses start at around $3 000 for 3 x seats and scale up to $16 000+. Portfolio no longer make a single user version, Adobe Photoshop Lightroom and (now defunct) Apple Aperture ate up that market.
Think of Portfolio as an image library for businesses where several users need access at the same time: photo studios, design studios, corporations, universities, etc. Photographers still use Lightroom, Aperture or Capture One as the front end. And with the NetPublish add-on Portfolio can create a real-time, public-facing website image library.
New features in Portfolio include:
New interface
Mobile device friendly (goodbye Flash interface?)
Catalog up to 10 000 000 assets
10x faster search
Current Portfolio Server 11 users can upgrade their current database just fine. As with all major software updates expect some teething problems.