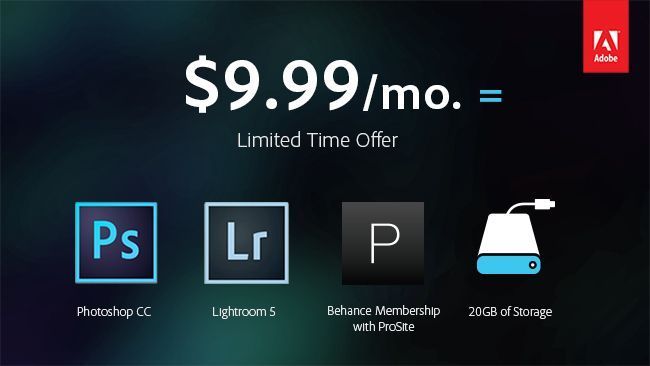 Adobe have a special price of $9.99/month on Creative Cloud for photographers who want Lightroom and Photoshop. Click here for the details that include:
Photoshop CC
Lightroom 5
20GB of online storage
Behance ProSite
Access to training resources on Creative Cloud Learn
Ongoing updates and upgrades
This limited time offer is available for anyone until 2 December 2013 who takes up a 12 month subscription.
Good news for Australia is local pricing for Creative Cloud is on par with the US rates. Last year the Australian Government investigated the "IT price discrimination" from Adobe, Apple, Microsoft and other vendors.