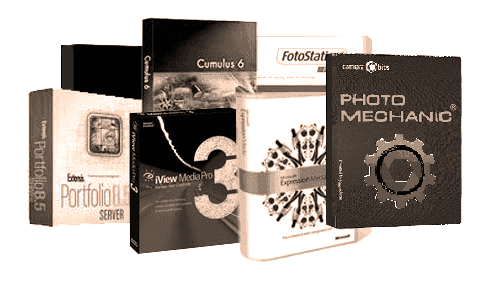 Image Management – are we back to the old days? In the early noughties post-production for digital photography would require three distinct pieces of software:
1. Image browser
2. Raw converter
3. Image cataloguer
Each application had it's purpose.
1. Image Browser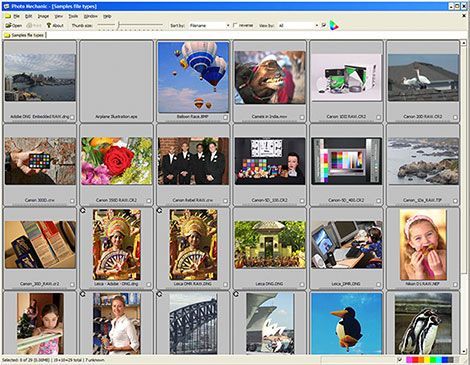 Downloading and creating a back up of images from the camera memory card is the most critical stage of a digital workflow. After downloading images they are assessed and marked for later processing. The benchmark was and still is Photo Mechanic by Camera Bits.
2. Raw Converter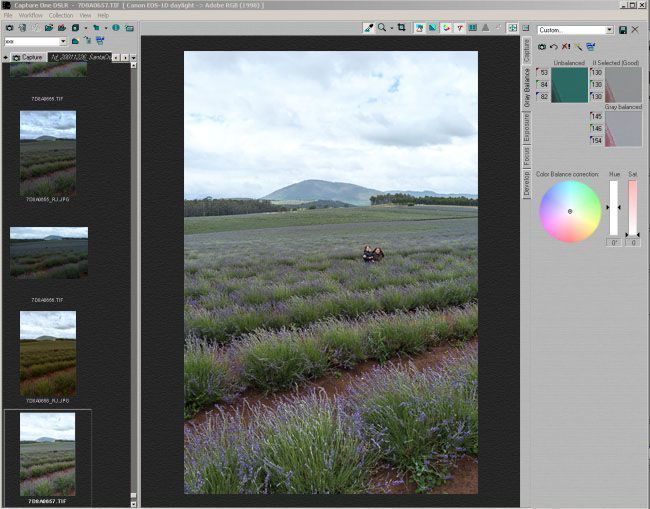 Once the best images from a shoot were selected they are brought into a raw processing program. Here the proprietary camera raw files are adjusted for colour, tone and sharpness then converted to JPEG or TIFF for delivery to the client. Adobe Camera Raw (Photoshop) and Capture One by Phase One are the market leaders. Twelve years ago these applications didn't catalog your images or adjustments.
3. Image Catalog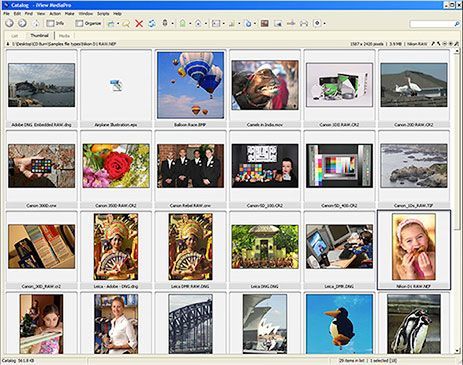 An important part of image collection management is tracking the archive. A dedicated Digital Asset Management (DAM) application that creates a searchable catalog. Photographers adopted established DAM programs including iView MediaPro (now discontinued) and Extensis Portfolio. These applications were designed to catalog all types of media not just images. Eagle-eyed readers will see the interface looks almost identical to the image browser – except it's displaying a catalog not the actual images.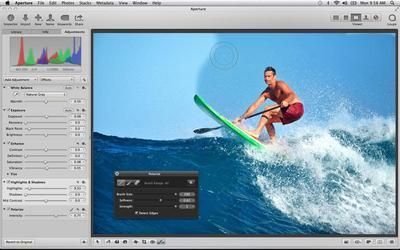 In 2005 Apple released Aperture: an all-in-one program that did all of the above. Here was a program dedicated to photographers who could now download, browse, convert raw files, and catalog their images within one visually appealing application. In typical Apple style they disrupted the market that had competitors rushing to emulate Aperture. Eventually Adobe released Lightroom and Phase One updated Capture One to include a catalog option.
Today
At the end of 2016 several programs have been released that move away from the all-in-one program popularised by (now defunct) Apple Aperture. Applications like ON1 Photo RAW and Skylum Luminar claim to fame is that not being tied to a catalog creates a faster user experience. If you want to catalog with these apps then look for a separate, dedicated DAM application like Media Pro. If you want the speed of downloading and viewing images you should add an image browser such as Photo Mechanic the list. So that means you'll need:
1. Image browser
2. Raw converter
3. Image cataloguer
Deja vu? Maybe in 2017 Apple will release another program to disrupt this space… not likely, they abandoned the pro market and now have Apple Photos. I'll stick with Lightroom.