Many professions have been disrupted by technology over the last 20 years. Professional photography is one of them. For most of last century the journey to becoming a professional photographer was predictable. There were a few avenues for entry and several barriers. Now there are many ways to photograph "professionally".
Olden Days
Measures for defining a professional previously included income amount, percentage earned from practicing photography or graduation from an accredited educational institution.
Most creative professions like photography have some sort of apprenticeship and/or formal training. I posted before about my business experience of now and then. Suffice to say technology has changed the craft of photography but the essence of business remains the same.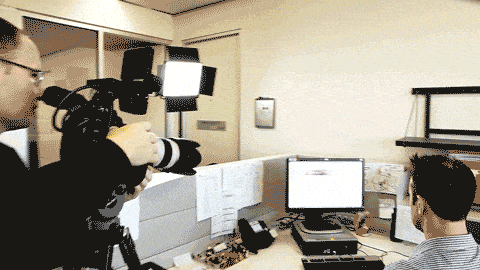 Professional First, Photographer Second.
There is a reason that the first word in Professional Photographer is professional. Web stats suggest half of small businesses fail within the first 5 years and two-thirds won't make it to 10 years. Depending on who you ask the business side of photography is 80% of being a professional.
DTP Analogy
The 1980s brought big hair, shoulder pads and Desktop Publishing disrupted the design and printing industry. Small, powerful Macintosh computers competed with large, expensive systems. Professional designers could work from home, part-time if they wanted. Many of my design clients work from home managing their business and family.
Over the last decade I've seen many colleagues close their studio to work from home and emerging photographers choosing to start off the same. As with the DTP revolution over 30 years ago photography is seeing more females entering the profession. It's a long way from being an old boys club.
Define "Professional"
When I joined the board of the Australian Institute of Professional Photography (AIPP) one of the first jobs we undertook was to define what a professional photographer meant. In was 2007 and the definition was in a flux. Digital imaging was the norm, the internet had become essential for marketing and the profession was now mostly part-time, female and working from home. Data was gained from research within the AIPP through surveys, benchmarking as well as partners in industry and training supported by reports including that of IBISWorld.
Wikipedia defines:
"A professional is a member of a profession or any person who earns their living from a specified professional activity. The term also describes the standards of education and training that prepare members of the profession with the particular knowledge and skills necessary to perform their specific role within that profession. In addition, most professionals are subject to strict codes of conduct, enshrining rigorous ethical and moral obligations. Professional standards of practice and ethics for a particular field are typically agreed upon and maintained through widely recognized professional associations, such as the IEEE…"
PhD
Technology has made photography easier to get a good result at the push of a button (Push here Dummy). Cameras, or more often phones, mean you can capture a photo without necessarily knowing how it's created.
To predictably and repeatedly make images that fulfil a client brief requires deeper knowledge of the craft. Knowing how to make an image is essential if you want to charge for it. This comes with time, experience and can be fast-tracked with training. Learning the fundamentals of photography is better experienced face-to-face with a cohort. Learning online in isolation is easy but I think best left for continuing professional development.
Creating images of a high standard that fit the client's purpose is but one part of being a professional photographer. More important is operating as a business professional. That includes permits, insurance, accounts, tax, workers compensation, superannuation and all regulatory requirements for your state/country.
Caveat Emptor
In the digital age there are costs and benefits for commissioning a professional photographer. Technology makes searching for a photographer easier and reduces delivery times. It also allows anyone to promote themselves as a professional photographer regardless of their experience. There have always been "cowboys" in the industry looking to make a fast buck, it's just easier today.
As with any form of online shopping you should be careful and do your research. Portfolios can be stolen or worse use stock images that don't represent the photographer's abilities. Skills and sometimes qualifications can be embellished. Look at some of the jobs the photographer has recently done and testimonials for client experiences.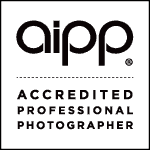 The Grass Is Greener
Accreditation from a recognised professional body goes a long way to protecting you. In order to trademark Accredited Professional Photographer® the AIPP has to effectuate specific Australian federal government requirements and took several years to achieve. These requirements are there to protect you when you commission photography.
Learning the art and business of photography is crucial, regardless of what stage you're at. Rather than protecting their turf, associations welcome new members and that elevates the profession for photographers and clients alike. Let me know your thoughts on LinkedIn.